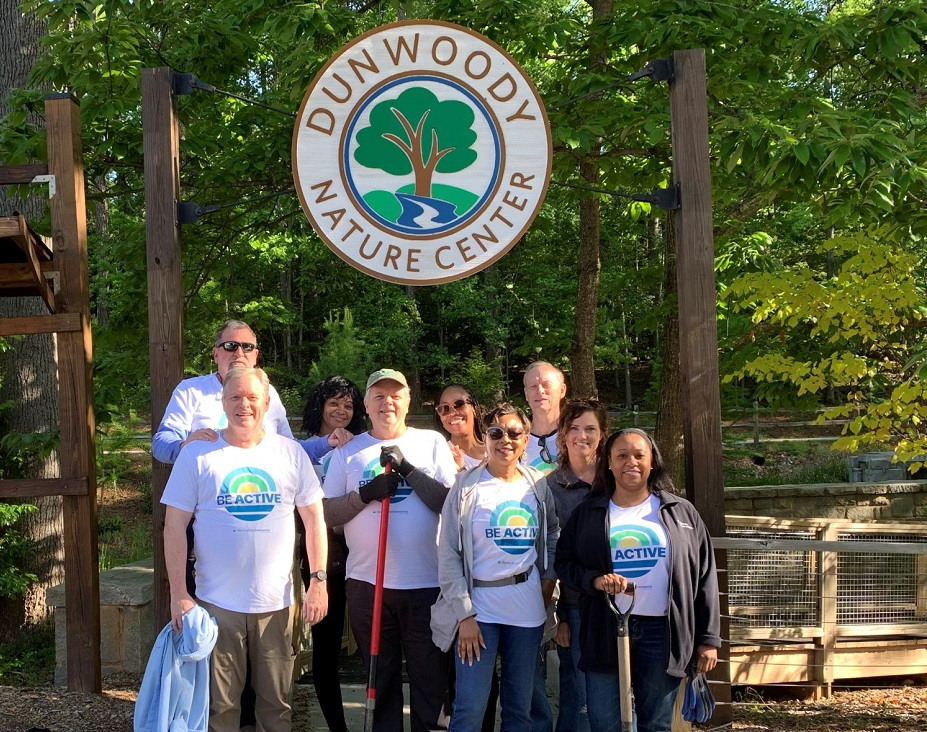 Atlanta's Earth Day: Clean up Hike at the Dunwoody Nature Center
Our Atlanta office took to the outdoors on April 27th to celebrate Earth Day in their community. With an environmentally focused objective and a good amount of teamwork, employees helped clean and beautify a section of the Dunwoody Nature Center.
"Dunwoody Nature Center's mission is to conserve nature while educating and motivating environmental awareness and action, which made for a perfect fit for the Atlanta office Earth Day activity," said Sales Executive Whitney Pomeroy.
Every visitor, participant or volunteer has the opportunity to see environmental education in action. With more than 22 acres and four distinct habitats, there are a variety of programs and activities to participate in. From walking trails and picnic areas to Observation Hives and a scenic wetlands boardwalk, Dunwoody truly provides the community with a sense of place within the natural world.
"It was a fun time for teamwork as we all had the same objective—help the nature center and enjoy being outside together," said Regional Vice President Bob Patterson. Check their website for times and dates of special events that are family friendly at dunwoodynature.org.