Risk Management
Risk is a reality. We're here to help you build a healthy relationship with risk through a preventative, actionable plan. Let's get ahead of it together.
Proactive Risk Management Services
At Berkley Environmental, we recognize that every business is unique. We are committed to partnering with policyholders for the long term to make safety a natural part of doing business.
That's why we work closely with our policyholders to develop an effective, realistic and attainable service plan that is designed to meet your specific needs. We can help you take an in-depth look at your operations so you can better prevent accidents. And should accidents occur, we can help you prepare to manage them so they are less severe and less costly.
Our risk engineering services begin with a comprehensive understanding of your business's operations and analysis of your loss history to define how and where your losses occur. From there, we help you identify the cause of accidents and losses to formulate preventative strategies.
But we don't just consider the causes of accidents and safety policies — we help build a program to assist you with putting strategies into action. We provide guidance to identify and build elements that measure and prove how well the risk management program is working. Together these form a comprehensive method to eliminate key loss drivers.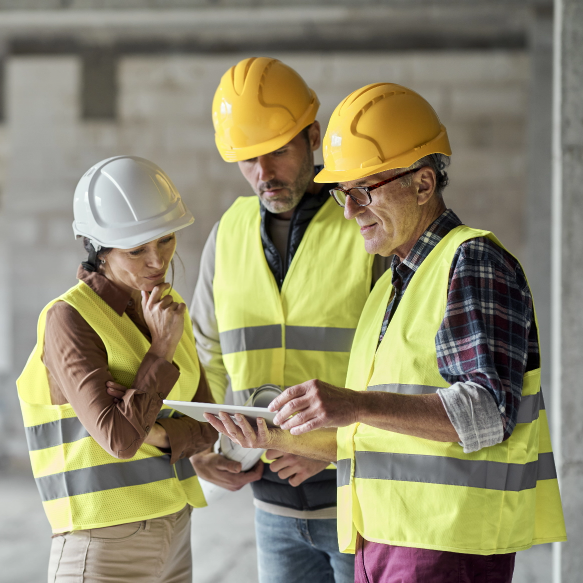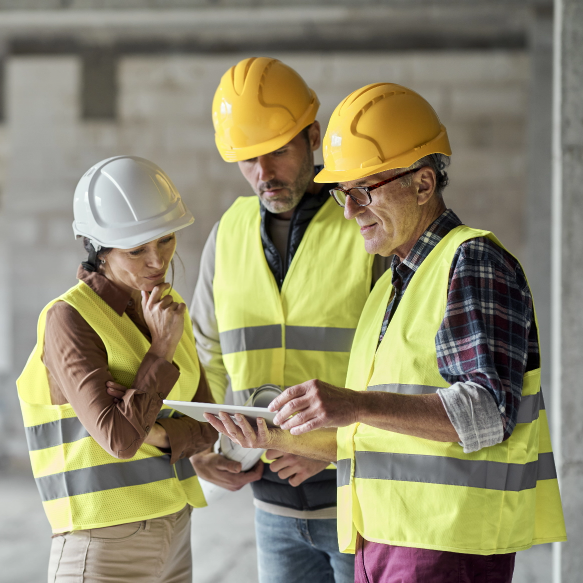 P3 Approach: Program/Practice/Proof
Together these form a comprehensive methodology we call the P3 approach (Program/Practice/Proof).
Program
A formal program defining management's expectations
Practice
Implementing the policy into practice with all employees
Proof of Implementation
Ensuring that all staff embrace the policy, the control elements and implement them consistently into their work day
Virtual Resources
We provide immediate access to relevant safety and training materials through our Berkley Safety Advantage Portal.
Some of the great features of this portal include:
Instant, around-the-clock access with no extra charge to customers.
Risk management resource library with downloadable articles, brochures, forms, and reports.
Tools such as safety policies, sample programs, best practices, trend analyses, and white papers.
Berkley University: an on-demand video library with interactive training courses.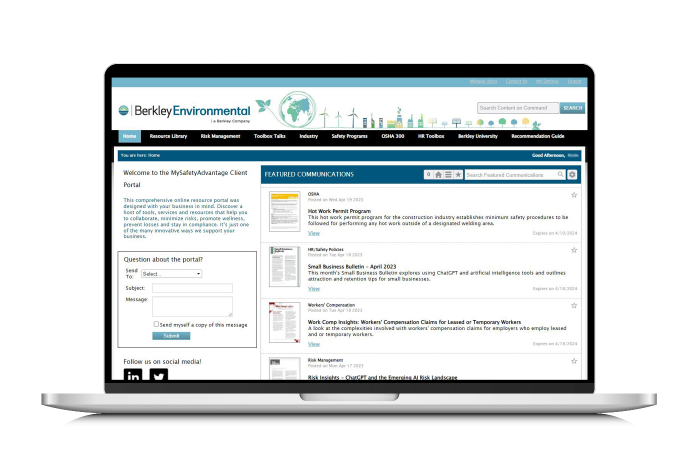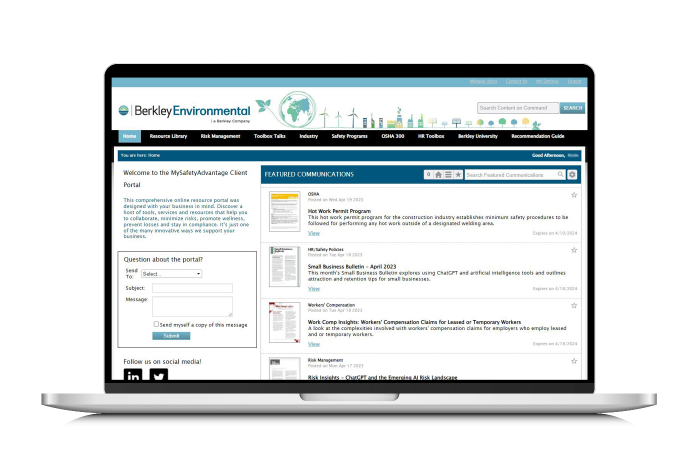 Request Access to Safety Advantage Portal
To request your access credentials please fill out the "Request Access" form using the button below.