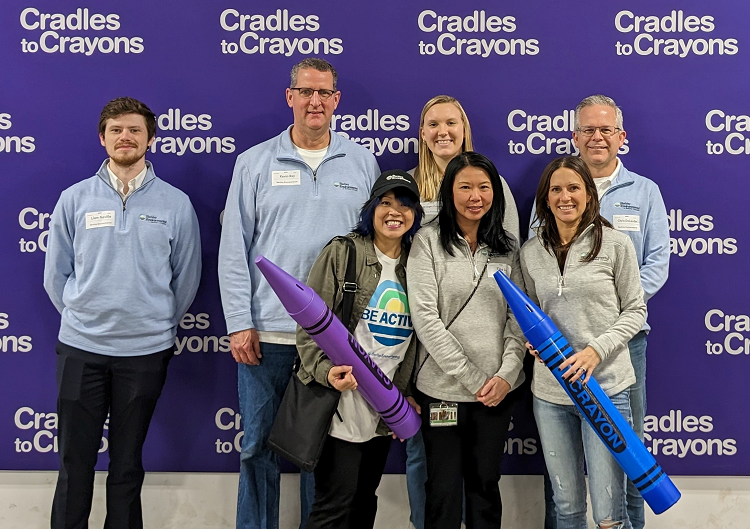 Boston Office Volunteers at Cradles to Crayons
"Everybody can be great—because anybody can serve." – Dr. Martin Luther King, Jr.
Berkley Environmental's BE ACTIVE initiative is our promise to always act with purpose. It inspires us to be an active participant in making positive differences in our communities that we hope has a lasting impact for everyone.
Last week our Boston office chose to BE ACTIVE by volunteering at Cradles to Crayons, a charity that provides children from infancy through age 12 with the essentials they need to thrive—whether at home, at school, or at play. These children may be living homeless or in low-income situations.
Our team spent the day sorting around 1,950 pounds of clothing that had been donated into various sizes, genders, and more.